---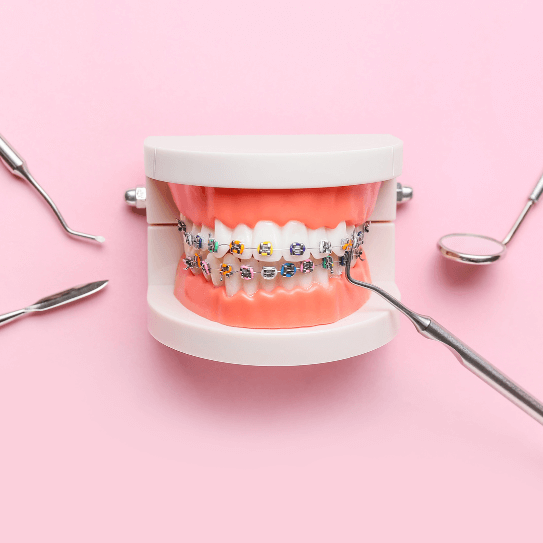 Orthodontist in Cornelius, NC
You finally decided to get your crooked teeth straightened at Lake Norman Orthodontics in Cornelius, North Carolina. But you may still wonder what the whole orthodontic process is. Here is a run-down of the five basic steps of getting braces so you know what to expect.
Stage #1 – Consultation With Your Orthodontist in Cornelius
During the initial appointment, Dr. Anne Marie Payne, your orthodontist in Cornelius, examines your teeth, jaws, and bite. Depending on your particular case, it can last about 30 minutes to one hour. We take digital impressions of your upper and lower teeth and list the concerns. We discuss solutions and alternatives, oral hygiene with braces, and the possible risks of getting orthodontic appliances. 
The best part is showing before and after photos of previous patients with similar orthodontic needs. You get to see how your treatment can transform your smile. We also take this time to discuss the different types of braces, such as:
tooth-colored ceramic braces

lingual braces

self-ligating braces
We also take this time to tackle fees and insurance benefits. 
Stage #2 – Bonding/Banding
The second stage is when the metal brackets and wires are attached to your teeth. Some patients may require orthodontic spacers between teeth to create gaps a week or two beforehand. 
Then comes the intricate process where the spacers are removed, and the brackets are fitted and cemented to your teeth. The wires are fabricated and tied, and you can choose color elastic bands that hold the wire in the slot on the bracket. 
Getting braces in Cornelius doesn't hurt, but it takes time. We must prep your teeth for the brackets, carefully position each tooth, and then run the archwire through and tighten things up!
Afterward, you are given care instructions and a list of foods to avoid. We teach you to brush and floss while wearing braces and keep your teeth in tip-top shape to prevent tooth decay. Note that the entire treatment will extend for an extra month for every instance you break a bracket. So it is wise to listen and adhere to the dentist's instructions.
Stage #3 – Regular Adjustments Stage
The active phase requires routine appointments every 4-7 weeks for at least half an hour to monitor progress and make adjustments and wire modifications. The braces are tightened, colored elastics are changed, and broken brackets are replaced. 
Stage #4 – Debanding Stage
An impression is taken for the final removable retainers. You will probably be anxious about your "debanding appointment." We remove your braces and give you a polishing so you can finally see how amazing your new smile looks without all that hardware blocking your view! This appointment takes about an hour.
Stage #5 – Retainer Stage
A retainer is made to keep your straight teeth in their new position. You must wear your retainer 24/7 except when eating or drinking anything other than water. It's imperative to wear your retainer as directed to avoid undergoing the orthodontic process again!
Orthodontist in Cornelius | Lake Norman Orthodontics
Lake Norman Orthodontics are expert in orthodontic care. We know how to straighten your teeth and correctly position teeth to give you the most beautiful straight smile. We are with you at every stage of the treatment plan. Give us a call today.
---